Titanium Powder Sintered Filter – Excellent permeability and High Efficiency
Views: 0 Author: Site Editor Publish Time: 2021-05-29 Origin: Site Inquire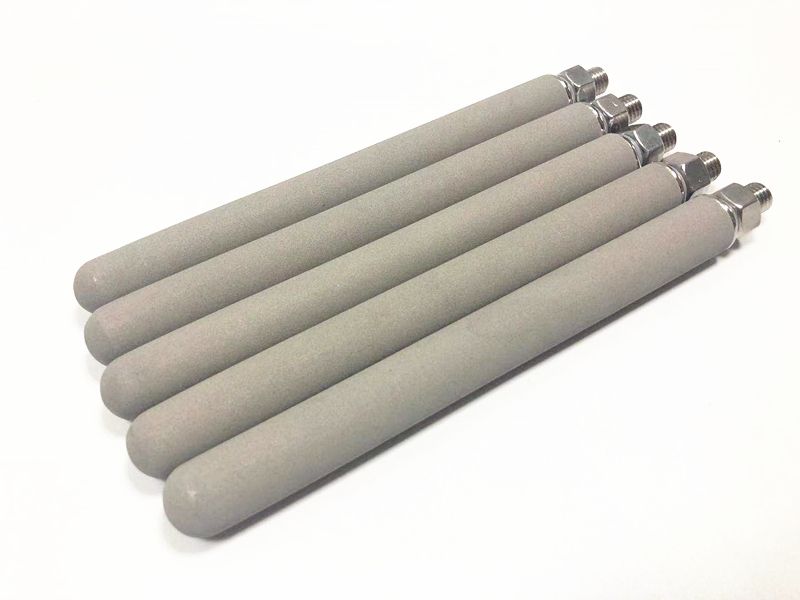 Titanium powder sintered filter (including tube and plate) is a new type of high efficient poVrous filter material, which is made from industrial high purity titanium powder (99.4%) as raw material through powder classification, molding, sintering, mechanical welding and other processes.
Titanium powder sintering filter specification:
Ti powder sintered filter.
Material: titanium powder.
Thickness :0.6 - -3.0 mm.
Length :1000 mm.
Width: 5-340 mm.
Filtration precision (UM): 0.2, 0.5, 1, 2, 5, 10, 20, 30, 50.
Characteristics of titanium powder sintered mesh filter:
High pollution holding capacity and filtration accuracy.
High porosity, good permeability.
High temperature and pressure resistance.
Resistance to strong acid and alkali corrosion.
Ozone oxidation resistance.
Washable and recyclable.
Application of titanium powder sintering filter:
Widely used in pharmaceutical industry, water treatment industry, food industry, biological engineering, chemical industry, petrochemical industry, metallurgy industry and gas purification field.