The quality control of filters
Views: 0 Author: Site Editor Publish Time: 2017-07-04 Origin: Site Inquire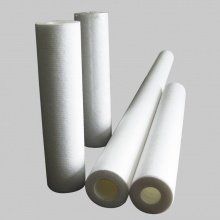 Filtersare more and more people's attention, and we have strict requirements for product quality:
1. All filter components are subjected to a factory in-coming Quality Control checking and testing procedure.
2. Filter media are controlled by the Quality Control Laboratory to ensure all design parameters and test criteria meet specifications and performance results.
3. Throughout production & assembly, on line and laboratory controls & tests are made to ensure every perfect filter.
4. Representative filter from each batch type and production run are subjected to a complete test flow evaluation to determine efficiency, pressure drop and dust holding capacity.
5. To ensure that ex-factory products are maintained in perfect condition and are not damaged during transport to final destination.