Pleated Filter Cartridges manufacturer
Views: 0 Author: Site Editor Publish Time: 2017-09-01 Origin: Site Inquire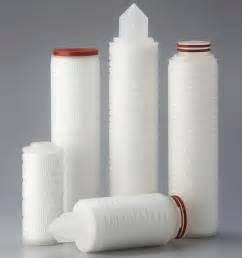 ThePleated Filter Cartridgesadopts polypropylene composite filter membrane as the main filter material, and is an advanced fixed type deep filter core. The nominal range of filtration can range from 0.1 M to 60 mu m. The filter is not affected by the fluctuation of feed pressure and affects the filtration accuracy. Because of its low voltage difference, high throughput, good filtration accuracy and low economic cost, it is well received by customers.
Features:
1.The relative precision of filtration, interception rate of more than 90%.
2.The wide chemical compatibility, big circulation, low pressure difference.
3.The medium off phenomenon, in line with the pharmaceutical industry standard.
4.The wide range of filtering precision can meet various application requirements.
5.It adopts hot melt welding process, firmly and without the release of contaminated products.
6.The chemical methods available online, steam sterilization.
7.It can clean the regeneration, economic benefits.
Typical application:
1.The reverse osmosis water system, deionized water system pretreatment.
2.The beverage, wine, mineral water, pure water, edible oil filter
3.The chemical solvents, fine chemicals, ink and other filter.
4.The liquid medicine, pharmacy, pharmaceutical water filtration.
5.The other: biological products, plasma gas, oil field injection water, filtering and so on.