Metal Filter Cartridge manufacturer in China
Views: 0 Author: Site Editor Publish Time: 2017-11-30 Origin: Site Inquire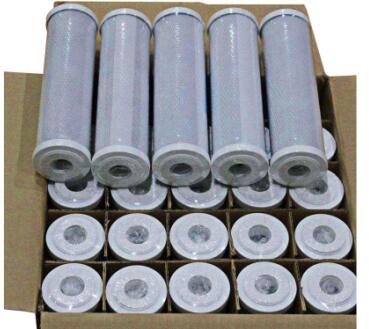 Are you looking for high qualityMetal Filter Cartridge?Shijiazhuang Yitong company is a good choice.
We use advanced technology to make metal filter cartridge.Metal Filter Cartridge manufacture by us is available with rigid pore structure Sintered or high filtration efficiency. The Sintered Metal Mesh Filter Cartridges offered by us are suitable for filtration of high temperature gas of up to 800°C. High tensile & bursting strength, resistance against high temperature, resistivity to corrosion are some of the remarkable features of our sintered metal filter cartridge.
It is not only widely used in water treatment, water filter and reverse osmosis system to remove bacteria, heavy metal, dust and other harmful substances. It also has the outstanding chemical compatibility, that used in strong acid,strong alkali and organic solvents. Carrying ability, long service life and low cost.The surface layer of the filter cartridge is designed to be low density to assure the high dirt-holding capability, while the inner layer is higher density to keep the accurate micron rate to stop small particles.