Industrial Water Filtration Equipment China
Views: 0 Author: Site Editor Publish Time: 2017-09-21 Origin: Site Inquire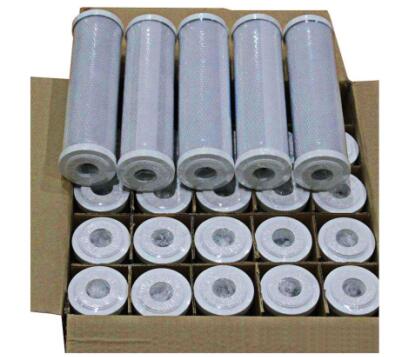 Details ofIndustrial Water Filtration Equipment
Style: Tube
Application: Industry
Performance: Efficient Filtration
Motive Force: Pressure
Usage: Filter
Origin: China
Features:
1. High efficiency of filter: Quick flow of liquid, big capacity of impurity.
2. The unique seal system makes the filter more safety.
3. It can prevent the bag plunged into the support basket, no inner leak.
4. Good appearance and compact inner construct.
5. High precision, the filter range can be from 0.5-200um.
6. The price is more competitive.
Applications:
1. Grease: crude oil, bleaching earth, hydrogenated oil, winter oil, stearin, fatty acids and so on.
2. Petrochemical products: diesel, lubricants, paraffin, mineral oil products.
3. Beverage: beer, fruit juice, alcohol, milk, etc.
4. Organic chemicals: all kinds of organic acids, alcohols, benzene, aldehydes.
5. Paint and varnish: resin, varnish, dyes, real paint, etc.
6. Inorganic chemicals: bromine water, potassium cyanide, fluorite and so on.
7. Food: gelatin, vinegar, starch, sugar juice, sweet water.
8. Medicine: hydrogen peroxide, vitamins, etc.
9. Minerals: coal dust, cinder, etc.
10. Other: air, water purification and so on.