Glass Fiber Pleated filter cartridges Features
Views: 0 Author: Site Editor Publish Time: 2017-12-05 Origin: Site Inquire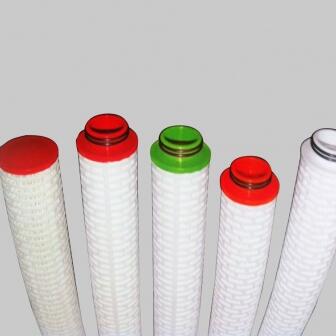 Glass Fiber Pleated filter cartridges adopts composite glass fiber filter membrane, use long fiber composite non-woven as protection layer, prevent fall off, which causing secondary pollution.They deliver high efficiency and consistent filtration of fluids in a wide range of critical applications. The fibergalss filter media that provides removal of particles from 0.45 to 50µm. The high surface area ensures long service life and low initial pressure drops. All the cartridges are manufactured and assembled in a clean room environment to minimize the possibility of contamination.
Features:
1.Excellent chemical compatibility. Suitable for filtering organic solvents, acid bases.Can be used in the solvent which PH value is from 1 to 13
2.Pleated design increased the filtration area
3.Low pressure drop, long service life
4.Full range of removal ratings
5.High dirt holding capacity
6.Super flow rate, suitable for colloid and high viscosity liquid filtration
7.Graded pore density for high dirt holding capacity
Yitong Company produce high qualityPleated filter cartridges,if you are interested in our products,contact us now.