Yitong High Flow Filter
Views: 253 Author: Site Editor Publish Time: 2022-06-01 Origin: Site Inquire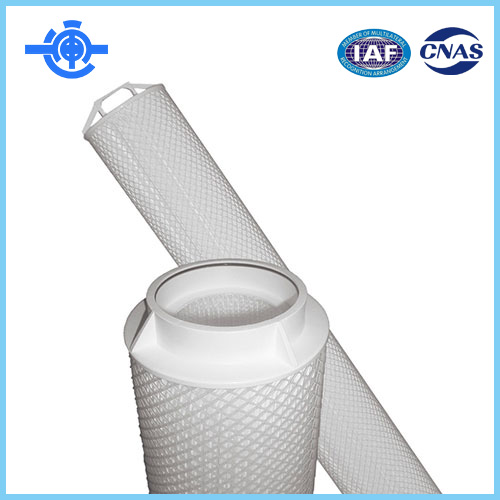 Yitong is the leading professional manufacturer of pleated high flow filter cartridges from China. We specialize in manufacturering all kinds of filters. We have cooperated with many clients in the world wide and exporting 100 serires high flow pleated cartridge filters. And our high flow filters has been applied in many industries, which can satisfy various needs. Our high flow filter are durable and easy clean, it help many industries save the money and time.
Our high flow filter use the PP membrane or glass fiber membrane as filter media. The high flow filter has a large OD(6inch/152mm), which allows for the high flow in the short time.The high flow feature helps to decrease the number of normal size filter cartridges, which means less cost will be needed. The PP membrane and Glass fiber membrane provides great interception ability and great chemical compatibility, which makes sure the great filtration effectiveness.
Here are the specification of the High Flow Filter:
1.Filter area: 6㎡
2.Filter membrane: PP, Nylon, Glass fiber
3.Guide layer: PP
4.Inner support、end cap、shell: PP
Seal ring material: Silicone,Viton,EPDM,PTFE
Max.working temperature: ≤90℃
Max. working pressure drop: 0.35Mpa/23℃
Flow Rate: 60m³/h
Here are 3 types of high flow filter, the 3M high flow pleated filter, the pall high flow filter cartridge and parker high flow filter cartridge.
And it has so many extrodinary performancesin applying it. The excellent hydrophilic ability, you do not need to wet before applying it. Extremely low dissolved matter.
It has the great chemical compatibility and perfect chemical interception ability. Besides it can be autoclav.
It also can be applied in many industries,like seawater desalination, sewage treatment, chemical and pharmaceutical industry, food and beverage and liquor industry.
If you need this product, please contact us immediately.