High flow filter cartridge for water filtration
Views: 0 Author: Site Editor Publish Time: 2021-07-16 Origin: Site Inquire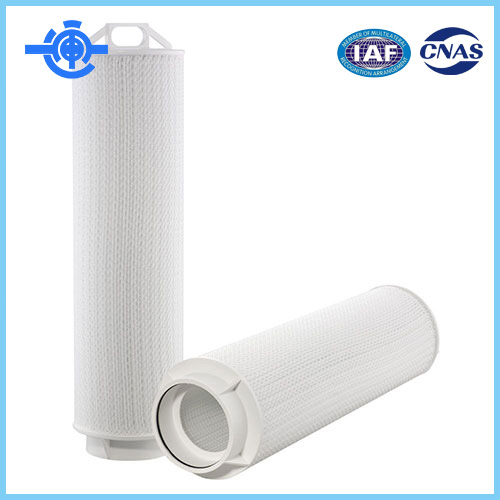 High Flow filter cartridge adopts polypropylene film as filter medium.It is designed with a large outside diameter filter (6 in. /152mm), which gives it extremely High Flow filter cartridge.
High Flow Filter Cartridge specifications:
Filter area :6㎡
filter material :PP, nylon, glass fiber
Inner bracket, end cover, shell :PP
Sealing ring material: silicone, rubber, EPDM rubber, PTFE
Max.Operating temperature :≤90℃
Max.Working pressure drop: 0.35MPa /23℃
Filter Flow :60 m³/ h
High Flow filter cartridge features:
1. Excellent hydrophilicity, no need to be wet before use.
2 Very low dissolved matter.
Good chemical compatibility
4. Perfect chemical interception
High Flow filter cartridge applications:
1 Sewage Treatment
2. Chemical and pharmaceutical industries
3 the dining
4 Liquor Industry