Buy High Flow filter cartridge
Views: 119 Author: Site Editor Publish Time: 2022-08-31 Origin: Site Inquire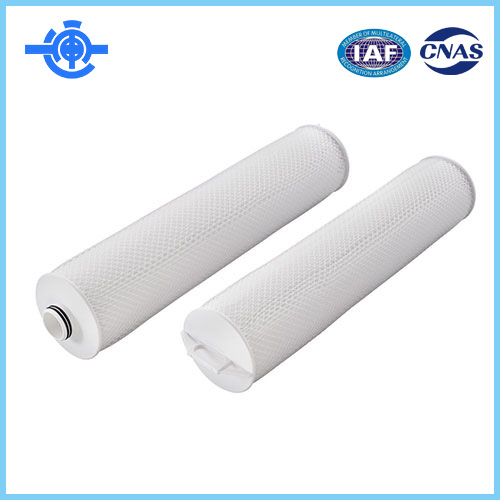 Yitong high flow pleated filter uses the PP membrane or glass fiber membrane as filter media. With the special design, the high flow filter cartridge, which belongs to the large OD filter, can offer the high flow rate. The high flow filter cartridge helps to decrease the number of normal size filter cartridges, which means less cost will be needed. The filter media, the PP membrane and glass fiber membrane, has the strong chemical compatibility, which allow the filter used in the extreme environment.
The filter area can reach 6㎡. The flow rate can reach 60m³/h. The guide layer, inner support, end cap and the shell are made of the PP material. As for the seal ring material, the silicone, viton, EPDM and PTFE are our best choice. The max temperature is 90℃. The max working pressure drop is 0.35Mpa/23℃.
The excellent hydrophilic ability allow you to use it without wet it. The filter media has the low dissolved matter. It would avoid the second pollution. The great chemical compatibility and the perfect chemical interception ability allow the filter cartridge apply in many chemical industry. It also can be used in the industry, which need the autoclaved function.
The high flow filter cartridge can be used in the seawater desalination, sewage treatment, chemical and pharmaceutical industry, food and beverage and liquor industry.
If you are interested in this product, please contact us immediately.